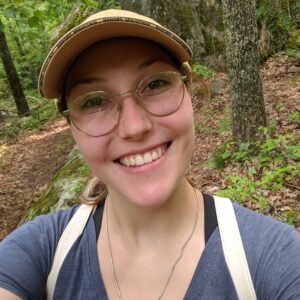 Olivia Markham is a graduate assistant obtaining her Master of Science in Fisheries and Aquatic Sciences. Funded by Rising Tide Conservation, she is working with Dr. Matt DiMaggio and PhD candidate Casey Murray on marine ornamental aquaculture, focusing specifically on the Pacific Blue Tang and Flame Hawkfish.
During her time at the Tropical Aquaculture Lab, Olivia's goal is to recreate the lab's previous success with Pacific Blue Tang and optimize environmental conditions for captive spawning and larval rearing, along with other important ornamental trade species like Flame Hawkfish and Purple Firefish. She also will be helping Casey Murray with her dissertation research on larval fish digestive physiology.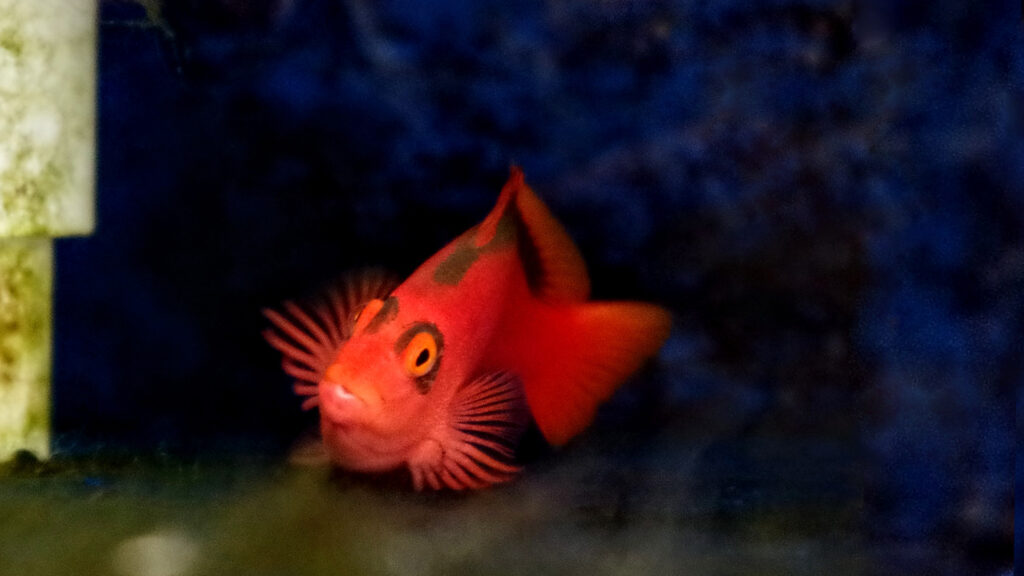 Olivia graduated from Roger Williams University in 2020 with a B.S. in Marine Biology and a B.A. in Aquaculture and Aquarium Science. During her undergraduate years, she started her career in ornamental aquaculture in live feeds production at the RWU CEED Wet Laboratory and completed her senior thesis studying and optimizing sulfur denitrification. She also worked at the Audubon Society of Rhode Island and cared for their local marine fauna exhibits.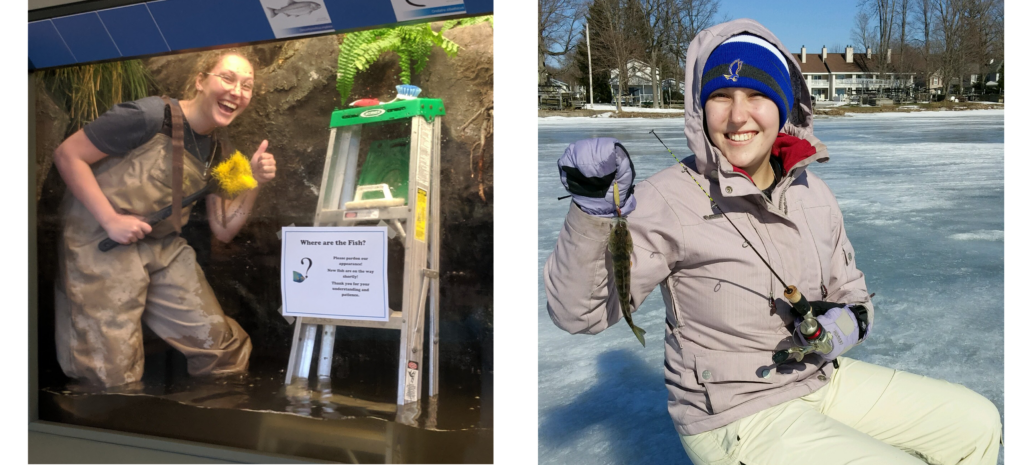 In whatever free time she has, Olivia enjoys going to the beach, playing Animal Crossing, knitting, or reading with her cat.