We are excited to share that we have awarded a grant to Katie Hiew, a graduate student currently working on her Master's in Marine Science at Hawaii Pacific University.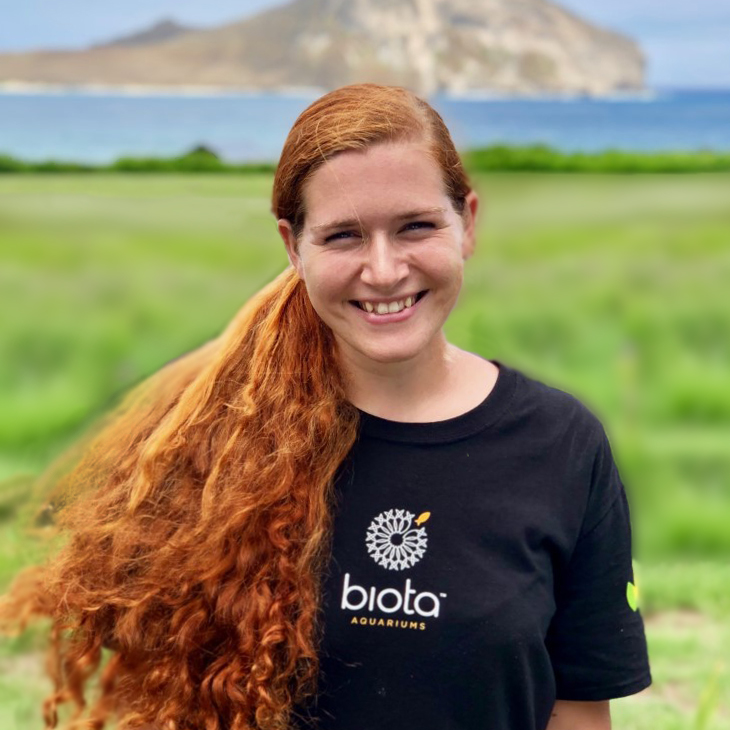 This grant will support, in part, her thesis work with yellow tangs, Zebrasoma flavescens, at the Oceanic Institute of Hawaii Pacific University under the advisement of Dr. Chad Callan.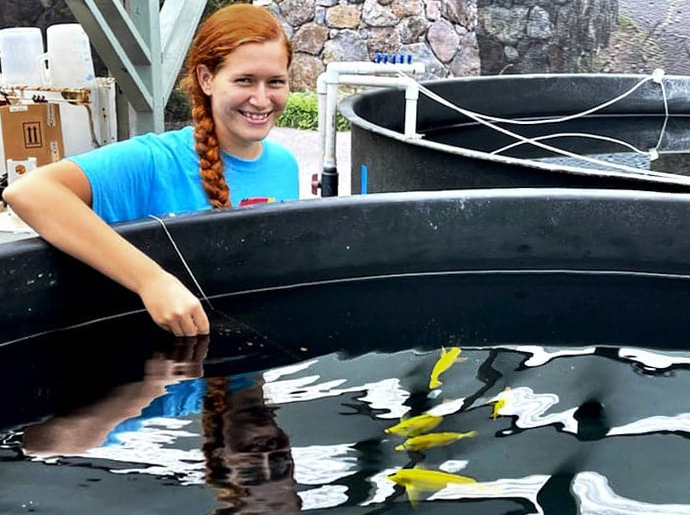 Katie Hiew is a Research Assistant in the Finfish Department at Oceanic Institute of Hawaii Pacific University.
She was born in landlocked Pennsylvania, but always had a passion for the ocean. She received her BS in Marine Biology from Brigham Young University – Hawaii. There, she assisted on multiple research projects and was able to present her research at the 2017 Indo-Pacific Fish Conference in Papeete, Tahiti. 
Prior to coming to OI, she worked caring for many Hawaiian species such as green sea turtles, whitetip reef sharks, brown stingrays, and many native fish.
Katie now works managing the finfish broodstock species at OI, including the yellow tang, coral grouper, mullet, clownfish, and others.
She is currently studying her Master's in Marine Science at HPU and will be conducting her thesis on methods to improve broodstock management in yellow tang. Egg production, and the resulting quality of those eggs, is a limiting factor in producing tang and other species at a commercial level, so her project will look at optimizing egg production and improving egg quality through diet, as well as appropriate broodstock sex ratios.