STAKEHOLDER 

RESEARCH FACILITIES
Rising Tide Conservation supports and collaborates with research facilities located at universities, colleges, and research institutes across the United States. At these facilities, research scientists, graduate and undergraduate students maintain broodstock, raise fish, and research aquaculture techniques.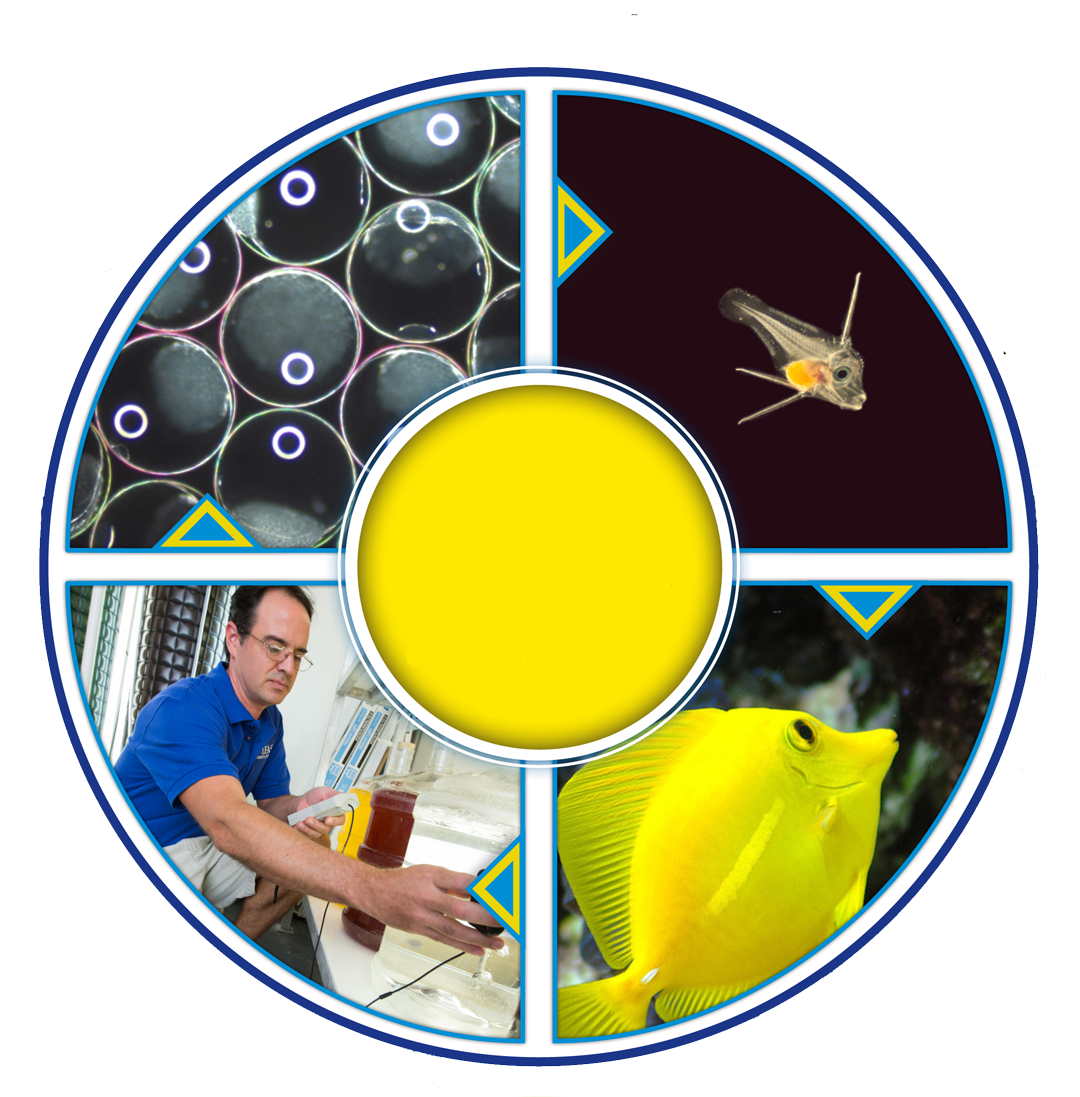 The aquaculture process starts with sustainably sourced broodstock, which is housed at research facilities and sometimes at stakeholder aquaria. Spawn from broodstock or mixed species exhibits at stakeholder aquaria can be collected and sent to research facilities for research.
The aquaculture process is intricate and can take years before success is achieved. The Pacific blue tang, Paracanthurus hepatus, took over six years and collaboration with other research facilities before successful aquaculture was achieved in 2016 at the UF/IFAS Tropical Aquaculture Lab, with funding from Rising Tide Conservation.
After initial success has been achieved, the process is replicated and refined to identify optimal methods for commercial production. By freely sharing findings from supported aquaculture research, Rising Tide Conservation helps reduce the time and financial investment barriers of aquaculture. RTC is working to make aquaculture more accessible in order to encourage aquaculture of marine ornamentals on a commercial scale, by anyone and everyone!