RISING TIDE 

SUPPORTED RESEARCH FACILITIES
Rising Tide supports research at facilities located at universities, colleges, and research institutes across the United States. At these facilities, research scientists, graduate and undergraduate students maintain broodstock, rear fish, and research aquaculture techniques.
Rising Tide is constantly working with research facilities to aquaculture new species of marine ornamentals. The decision on which species to support is decided by consulting with our stakeholders, who are aquarium industry experts, and determined by a number of factors. Those factors include:
Access to spawn

Biological traits of species; mating habits, spawning mechanism, larval settlement requirements, etc.
Successful aquaculture of other species in the same family
Consumer demand
Suitable to captive environments
Pressures on wild populations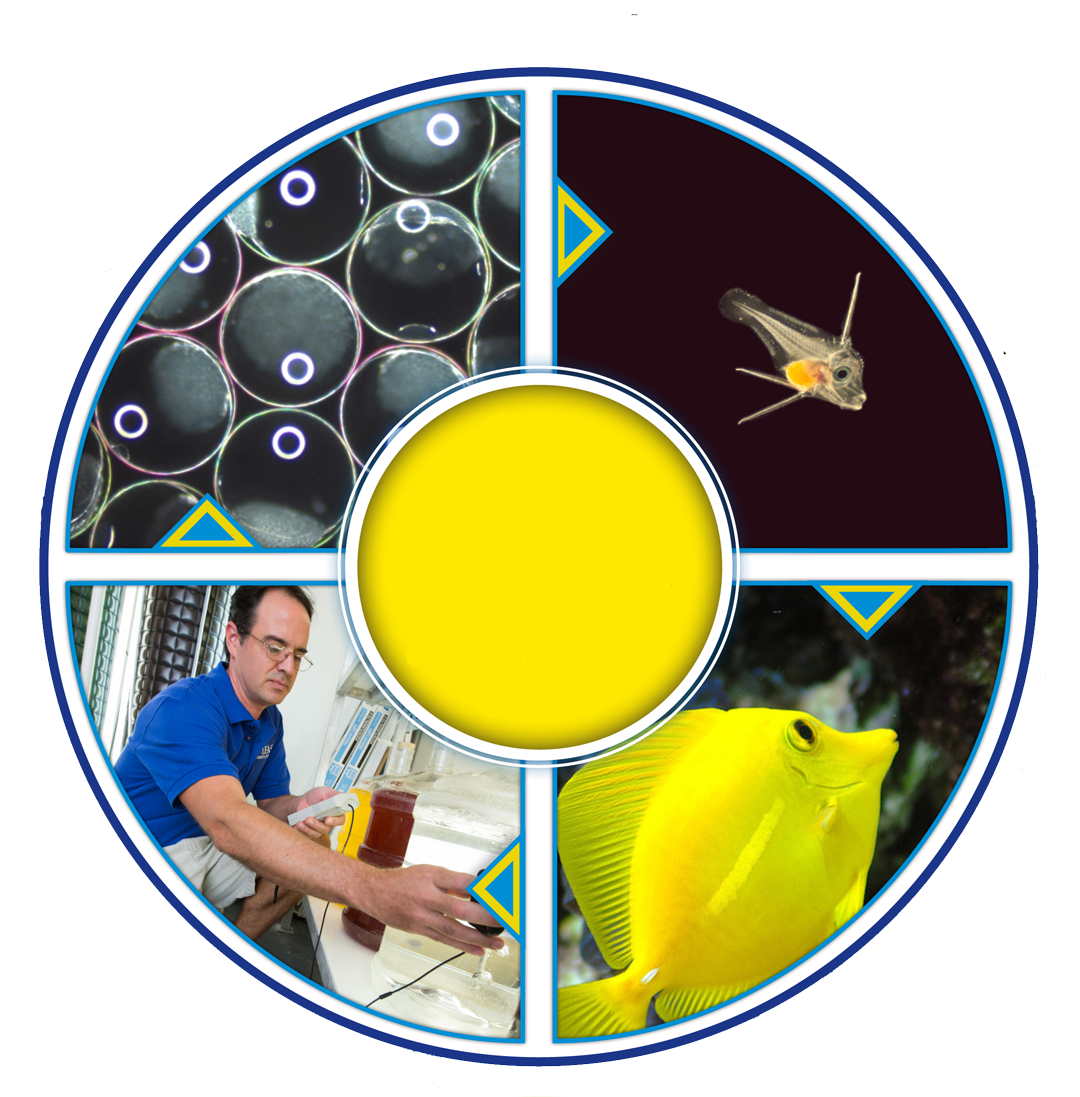 The aquaculture process starts with sustainably sourced broodstock, which is housed at research facilities and affiliated aquaria. Spawn from the broodstock is collected and sent to our research facilities for rearing.
The process is intricate and can take years before success is achieved, for example the Pacific Blue Tang took 4 years before it was successfully reared in 2016 at the University of Florida Tropical Aquaculture Lab.
Once success has been achieved, the process is replicated in another facility to develop the most optimal methods. Then, the findings are published on the Rising Tide Conservation website. Rising Tide Conservation does not profit from research findings, the goal is to encourage aquaculture; from producers to hobbyists.
The fish that are successfully raised in research facilities are either kept at that research facility for further studies, or are sent to stakeholders that include; other research facilities, stakeholder aquaria for display, and stakeholder wholesalers for commercial production.