Discovery Reef at the Columbus Zoo: Public displays such as this provide an incredible opportunity to observe volitional reproduction of marine ornamental fishes. Photo by Ramon Villaverde.
The Rising Tide Conservation Initiative (Rising Tide) consists of a number of research facilities, industry partners, and American Zoo and Aquariums Association (AZA) institutions, which aim to pool their expertise toward developing captive breeding programs for marine ornamental fish, facilitate the commercial production of target species, and enhance the sustainability of the trade.  Rising Tide maintains an open forum of information exchange utilizing the expertise available at universities, private industry, public aquaria, the marine aquarium hobby, and other research institutions.
One of the initial projects of Rising Tide is funded by the AZA Conservation Endowment Fund.  The goal of the project is to identify marine ornamental fish species spawning in public aquariums, determine the best way to collect the eggs, and how best to ship them to the University of Florida's Tropical Aquaculture Lab (TAL) for evaluation.
Behind the scenes view of Discovery Reef at the Columbus Zoo. Air-driven egg collectors are employed near the overflow to concentrate the nights spawns prior to shipping them to the University of Florida. Photo by Ramon Villaverde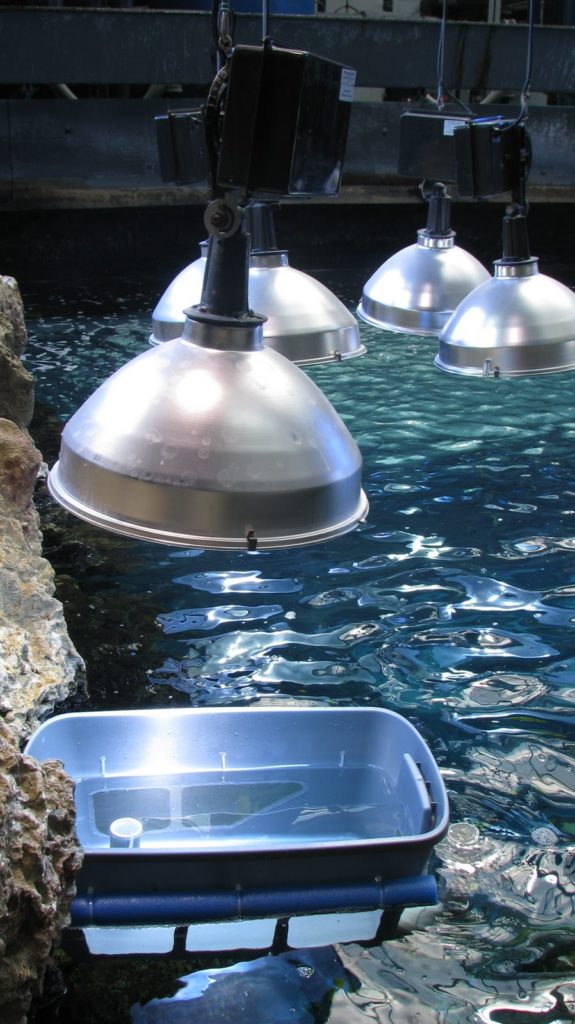 Closeup view of the floating egg collector used to harvest pelagic eggs. Photo courtesy of the Georgia Aquarium.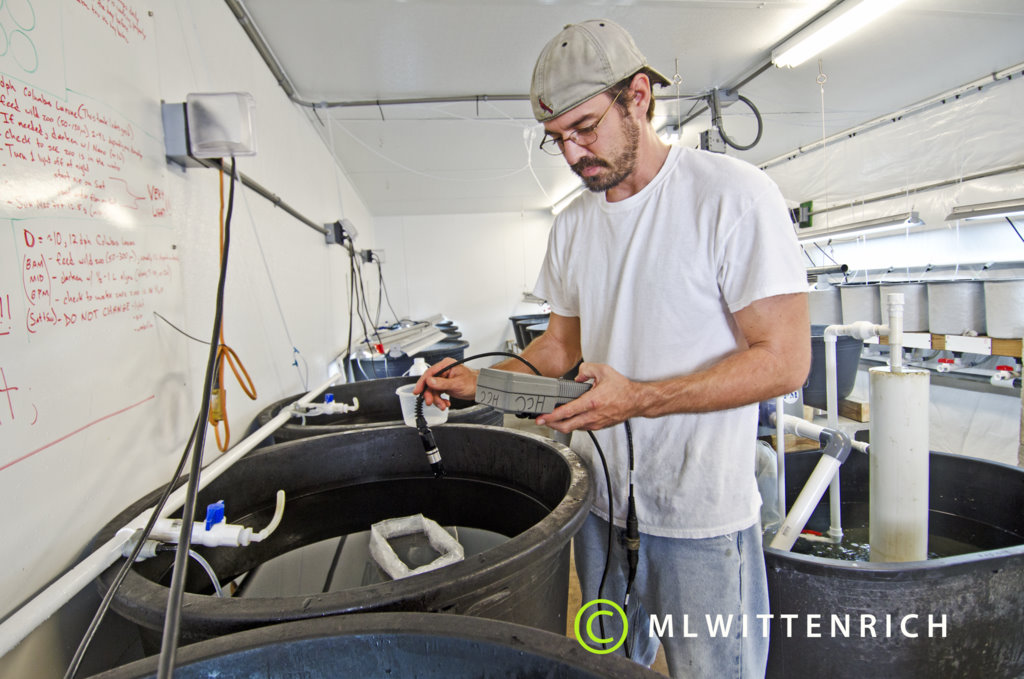 Eric Cassiano testing water in the shipping bag upon arrival at the Tropical Aquaculture Lab.
This sort of 'shotgun' approach is allowing us an amazing opportunity to search for species that may be well suited to established aquaculture techniques. It also allows an opportunity to work with species that are not easily spawned in captivity due to their large adult size or care requirements.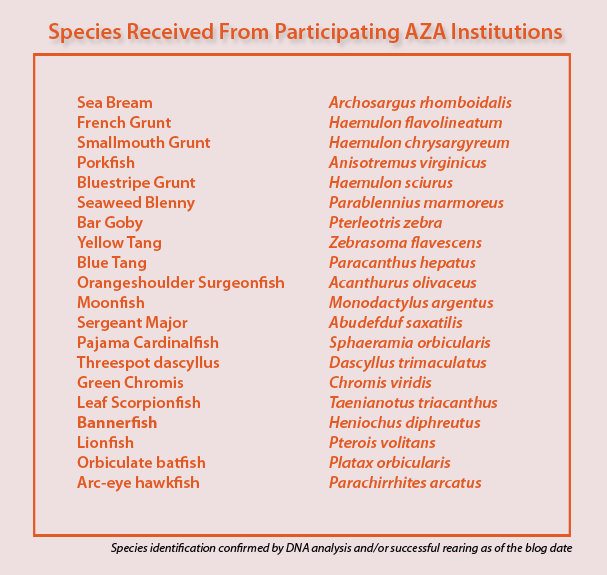 Species received from participating institutions as eggs or newly hatched larvae.
Participating public aquariums include The Columbus Zoo and Aquarium, the Florida Aquarium, the Georgia Aquarium, Omaha's Henry Doorly Zoo, SeaWorld (Orlando, San Antonio, and San Diego), the Shedd Aquarium in Chicago, the California Academy of Sciences, and the Virginia Aquarium.
Matthew L. Wittenrich, PhD
Senior Biological Scientist
Eric Cassiano
Biological Scientist
Tropical Aquaculture Laboratory | University of Florida