18 day old orbic batfish shipped from the Shedd Aquarium to the Tropical Aquaculture Laboratory as a 3.2 mm larva.
The diminutive orbic batfish that arrived from the Shedd Aquarium as mere slivers are now 10 – 12 mm rust colored juveniles! Larval development of these ephippids was similar to their Atlantic spadefish cousins; oddly shaped, tadpole larvae with bulbous heads that seemed to meander through the water column with no real direction. They were ravenous feeders throughout larval development. Metamorphosis seemed to occur rapidly within a 2 day window, changing the larvae from bulbous, cream colored pelagic oddities to rust colored juveniles that won't stray from substrate. The juvenile orbic batfish seem fond of benthic hydroids and violently shake their heads as they rasp bits from the airline or tank wall. This behavior was also seen in the juvenile spadefish. At 18 days old the little bats are growing quickly.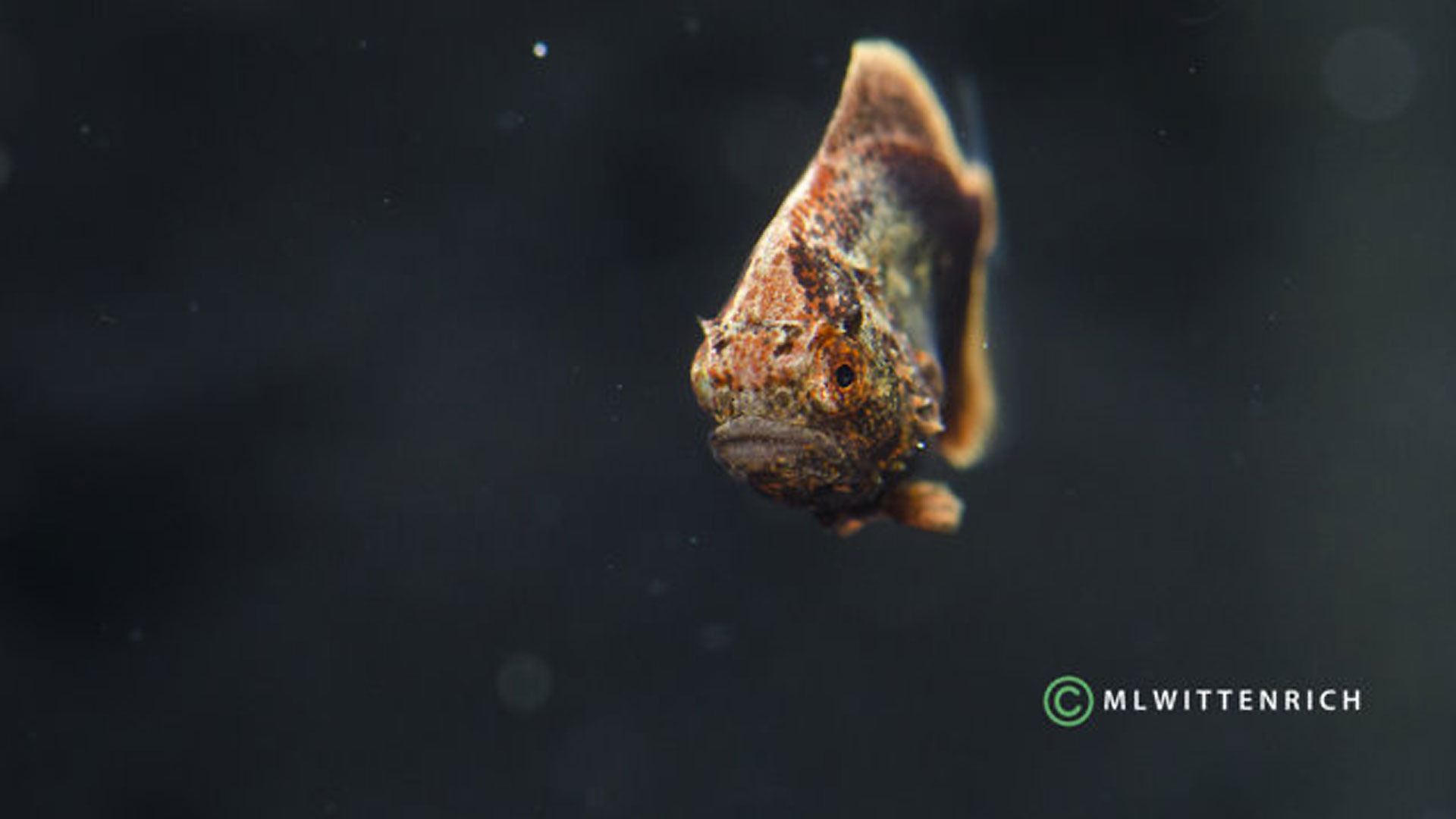 18 day old Shedd Aquarium spawned orbic batfish raised at the Tropical Aquaculture Laboratory.